Regardless of how well you've saved for retirement, there is one potential risk that could literally wipe away most — or even all — of your portfolio within a short period of time. That's the need for expensive long-term care.
As people continue to live longer, health care remains one of the largest expenses in retirement — and just like most other items and services, the price tag keeps increasing.
While there are some things you can do to help reduce your need for care in the future (like staying active and eating a healthy diet), there is no way to completely eliminate this risk. But there are ways to prepare for the significant expense, and doing so can provide you with more choices in terms of how and where your care is received.
How much does long-term care cost?
So, how much does long-term care cost? The answer to that depends on a few key factors, including:
Where care is received (both demographically and the type of care setting)
Level of care required (i.e., round-the-clock skilled care or custodial care for assistance with basic daily needs)
How long the care is needed
Each year, Genworth conducts a national cost of care survey to obtain more in-depth data on long-term care expenses nationwide. In 2019, the average monthly cost of a semi-private room in a skilled nursing home facility was $7,513. Private rooms ran, on average, $1,000 per month more, at $8,517 per month. This equates to over $102,000 per year.
Care received in one's home costs less — but it can still require you to spend $50,000 per year (or more), depending on the type and extent of the care that is needed. For instance, in 2019, the monthly cost for homemaker services was just under $4,300, with home health aides coming in at an average of $4,385 per month.
According to a recent study conducted by Fidelity, it is estimated that the average 65-year-old couple retiring today will need roughly $285,000 (after tax, in today's dollars) for medical expenses — excluding long-term care.
So, given the out-of-pocket deductibles, copayments, and co-insurance amounts required by Medicare and/or other health insurance plans — coupled with the possibility of a 20- or 30-year retirement time frame — the price can really add up. Without a care expense plan in place, your retirement lifestyle could be significantly impacted.
What pays for long-term care services?
One of the best ways to protect your retirement lifestyle from long-term care costs is to prepare ahead of time. There are only a few options, though, that you may be able to rely on.
For example, regular health insurance policies do not cover long-term care expenses. And, while many people believe that Medicare will pick up the tab for their long-term care needs, this is not the case. Medicare actually pays very little for long-term care needs, whether you receive services at home or in a facility, and that's only if you qualify. Generally, you must have been admitted to a hospital — not on observation status — for at least three days prior to being admitted to the long-term care facility.
Medicare Part A Skilled Nursing Home Out-of-Pocket Costs (2020)
Days in the facility
What you pay out-of-pocket

Days in the facility

1 - 20

What you pay out-of-pocket

$0 (for each benefit period)

Days in the facility

21 - 100

What you pay out-of-pocket

$176 per day coinsurance

Days in the facility

100 and beyond

What you pay out-of-pocket

All costs
Source:
https://medicare.gov/coverage/skilled-nursing-facility-snf-care
Considering the Medicare daily co-payment (in 2020) for days 20 through 100, even if you do qualify for coverage, you could still have an out-of-pocket responsibility of more than $14,000 ($176 per day X 80 days = $14,080).
Another potential option for paying the tab is to purchase traditional long-term care insurance. These policies will typically cover the cost of care in a skilled nursing facility, as well as care in an assisted care facility and at home.
Unfortunately, though, these plans can be extremely expensive. It is also getting more difficult to find, as many insurers have exited the long-term care business due to the extreme expense of covering policyholders' claims. On top of that, if you never need to use this coverage, your premium dollars will have disappeared.
What can you do to prepare for long-term care expenses?
There are some alternate strategies available today that can provide funds for a long-term care need, and can also ensure that benefits are paid, even if you never need to use the plan for care. For instance, an asset-based long-term care plan "links" coverage with other financial vehicles, such as an annuity or permanent life insurance policy.
Contributing personal savings or investment dollars
Rolling money over from an IRA (individual retirement account)
"Trading in" the cash value from a currently owned life insurance policy
If there is a long-term care need, money can be accessed from the policy (usually tax-free). However, if there is no need for long-term care — or if there is still money left in the policy after paying long-term care costs — the remaining dollars can be paid to the annuity holder or the life insurance policy beneficiary.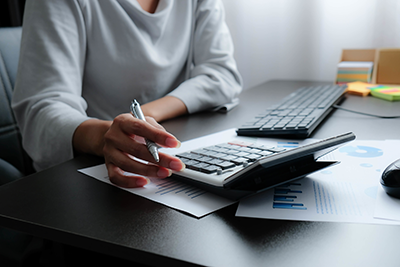 Will you need long-term care in the future?
Although nobody wants to think about it, the reality is that the odds of needing at least some amount of long-term care in retirement are quite high. In fact, based on research from Genworth, 7 out of 10 people will require long-term care in their lifetime.
Alliance America can help
Alliance America is an insurance and financial services company. Our financial planners and retirement income certified professionals can assist you in maximizing your retirement resources and help you to achieve your future goals. We have access to an array of products and services, all focused on helping you enjoy the retirement lifestyle you want and deserve. You can request a no-cost, no-obligation consultation by calling (833) 219-6884 today.