Prepaid funerals, or "pre-need" funeral plans, can offer enticing discounts on funeral services. But they are also quite risky. Funeral homes do occasionally close down or go bankrupt – leaving hundreds or even thousands of people high and dry. There've even been cases where corrupt funeral home operators embezzle the money entrusted to them by prepaid funeral plan customers.
In one prominent case, a Missouri man and five other defendants were sentenced to federal prison for operating a prepaid funeral plan Ponzi scheme that snagged 97,000 victims in 16 states, resulting in $450 million in losses.
Families that committed thousands of dollars to prepaid funeral contracts are left with nothing to show for their trust. If this happens to you, you would have to stand in line with hundreds of other creditors, perhaps to collect pennies on the dollar, if anything.
Even if the funeral home doesn't go bust, you and your loved ones may not even live in the area anymore. People are more mobile than ever. Your children may move away due to marriage or career considerations. You may move away to be near them. But many prepaid funeral plans contain no provision for relocation.
For most families, there are better options.
Average funeral expenses
The average funeral cost today ranges from $7,000 to $12,000, according to the National Funeral Directors Association – though you can easily choose to spend more.
There's a lot of money at stake. The average cost of a funeral now exceeds $10,000. So, a married couple can eventually expect to face $20,000 or more in funeral expenses. That doesn't include the cost of travel for loved ones attending the funerals.
Even cremation typically costs between $6,000 and $7,000 per person, when all the memorial services and other related expenses are accounted for.
Here's a breakdown of average costs as of 2017 – the latest information from the NDFA available:
Metal casket: $2,400
Funeral home basic service fee (covers obtaining a death certificate, securing permits, coordinating arrangements): $2,100
Vault: $1,395
Cremation casket: $1,000
Embalming: $725
Facilities/staff for a funeral: $500
Facilities/staff for a viewing: $425
Cremation fee: $350
Transporting remains to the funeral home: $325
Hearse: $325
Urn: $275
Body preparation (makeup/hairstyling): $250
Basic memorial printed package: $160
Service car: $150
There are a number of optional but typical costs not listed here, including flowers, musicians, travel and lodging costs for loved ones from out of town, etc.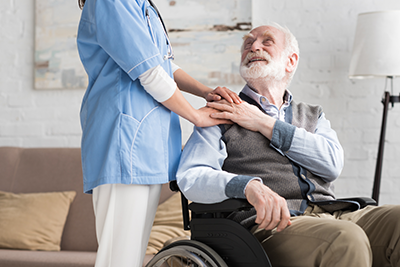 But rather than hand over thousands of dollars to a funeral home that may be in shaky financial condition, or that may not be able to accommodate you if you and your family relocate, consider these practical alternatives:
Irrevocable funeral trusts (IFTs)
An irrevocable funeral trust (IFT) enables you to both prepay and preplan your arrangements. An IFT can protect the money you set aside for your final arrangements from the risks of a funeral home's business failure, if you relocate, if your plans change and other contingencies.
One key advantage of an IFT is that it can be designed to spare your loved ones from the burden of handling arrangements, minimizing their obligations during a period of grieving. The IFT's assets can be used at any funeral home.
Also, as an irrevocable trust, an IFT protects your assets from creditors who may have claims against your estate.
An IFT also is suitable tool if you are trying to qualify for Medicaid benefits, such as nursing home care. Money you set aside in an IFT does not count against you for the purposes of qualifying for Medicaid. This is important if you or your spouse expect to need nursing home services in the future.
Typically, a couple applying for Medicaid benefits might establish two IFTs – each for approximately $10,000 to $15,000. This would effectively protect these assets from getting spent down due to long-term care expenses and lost to nursing home operators or state Medicaid Recovery agents. These trusts would lower the couple's countable assets for Medicaid purposes by $20,000 to $30,000.
Essentially, an irrevocable funeral trust converts a limited amount of money from a countable to a non-countable asset for the purposes of qualifying for Medicaid.
Depending on your state, you may also need to have a "goods and services" form, along with the trust. This is to show Medicaid officials that you received value for your money, and that this isn't a fraudulent transfer just to hide assets for the purposes of Medicaid qualification.
Permanent life insurance
For those who can medically qualify, life insurance is the simplest, most flexible and most cost-effective method of funding your final expenses. There are a number of carriers who offer plans specifically designed for final expense coverage.
Since you don't know the date of your death in advance, you'll need to buy a permanent cash value life insurance policy, rather than a term policy. Term policies have lower premiums, of course. But this is because they typically expire before the insured dies. It's therefore not likely to be in force when you actually need it to pay a claim.
If you can't afford a permanent insurance policy yet, consider buying a term policy that is guaranteed convertible to a permanent insurance policy. This will enable you to get permanent insurance in place to pay for final expenses – even if your health takes a turn for the worse before you can afford the permanent life insurance premiums.
You can pay premiums monthly, or you can choose a single-premium policy, where you contribute a one-time lump sum in exchange for a death benefit that is much larger than the amount you contribute.
If you compare the lump sum you pay for a single-premium life insurance policy to a prepaid funeral contract, you may find that the life insurance provides a value that is as good or better. Furthermore, it does so with the following advantages compared to prepaid funeral plans:
Much less risk of bankruptcy. A highly rated life insurance company is much less likely to go bankrupt than any individual funeral operator.
Life insurance isn't location-dependent. The death benefit from a life insurance policy can be used anywhere – even out of the country.
You can borrow against or take money out of a life insurance contract if you need to. You can't do this with a prepaid funeral plan.
Most funeral homes will allow your family to pay for services by assigning a life insurance policy to them.
If you don't want life insurance, or can't qualify for it due to medical reasons, you have two other great options.
Earmark savings for funeral expenses
You can simply designate one or more of your accounts specifically for funeral and related expenses. The best way to do this is to designate the account as a pay-on-death (POD) account, also known as a totten trust.
It's not really a trust at all, though and generally doesn't cost anything. Instead, you are simply establishing a designated beneficiary on the account, and allowing him or her to access the money immediately upon your death. This money doesn't get tied up in probate, and is available to pay for final expenses, burial services, family travel expenses, and anything else your beneficiary deems necessary.
This money should be liquid – that is, readily converted into spendable cash – if you intend to use it for funeral costs.
Conclusion
By all means, pre-plan your funeral. It can be a great relief for family members to know that you've already made all the necessary arrangements with the funeral home of your choice. But you don't have to give them any money in advance. In fact, in most cases, it's probably better not to.
Alliance America can help
Alliance America is an insurance and financial services company. Our financial planners and retirement income certified professionals can assist you in maximizing your retirement resources and help you to achieve your future goals. We have access to an array of products and services, all focused on helping you enjoy the retirement lifestyle you want and deserve. You can request a no-cost, no-obligation consultation by calling (833) 219-6884 today.