Activities of daily living are all the tasks that most of us take for granted to get through a typical day. It is not unusual for someone to need help with some of these tasks but not all. Others require maximum assistance with all activities of daily living.
One way to look at ADLs is to consider what your loved ones can do for themselves and what they cannot. For example, if your family member requires assistance transferring safely or meal prep, they could need a caregiver several times throughout the day unless other family members can help.
Vitals checks
Checking vitals is something most professional caregivers can do. They can check blood pressure, temperature and oxygen levels. Other tasks such as diabetic checks or injections, may or may not be allowed by state regulations.
Shopping and cooking
Shopping for groceries and other necessities is a big part of what caregivers can do to improve quality of life and take the stress off you, giving you peace of mind. Good nutrition is a critical component of recovery and continued good health.
Transportation
Most people think of transportation when it is time for a doctor's appointment. Some older adults give up driving (or should) and need reliable and safe transportation to doctor's appointments or to visit friends. Not having to take time off from work and knowing that your loved one will make it to an appointment is a huge relief.
Companionship
Loneliness is a big concern for older adults confined at home. Lack of social contact can contribute to depression and anxiety and worsen symptoms of dementia. Providing companionship is doing more than keeping someone company. They are improving your loved one's quality of life and assisting them to be more independent.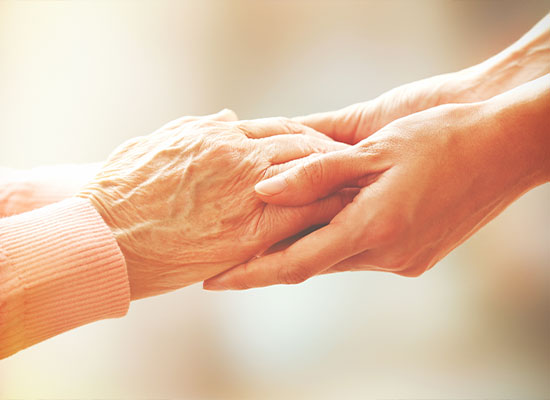 A caregiver can also help an older isolated adult learn technology, opening a new world of social contact and information. They can take someone out to cultural events or the senior center.
Bathing
Bathing can present a safety hazard for older adults with mobility or cognitive problems. They can bathe someone or provide standby assistance.
Dressing
Caregivers assist individuals who struggle with getting dressed and undressed after surgery or due to neurological disorders and general physical decline.
Transfers
Getting in and out of bed or a chair can present a fall risk for people with weak upper and lower body strength — the caregiver assists with safe transfers to a walker or wheelchair.
Hygiene
Hygiene consists of brushing teeth, shaving, bed baths, continence care, hair care and other personal requests for cleanliness.
Toileting
Challenges with getting to the toilet are usually solved by using briefs, but some people choose to get to the bathroom with assistance from a caregiver.