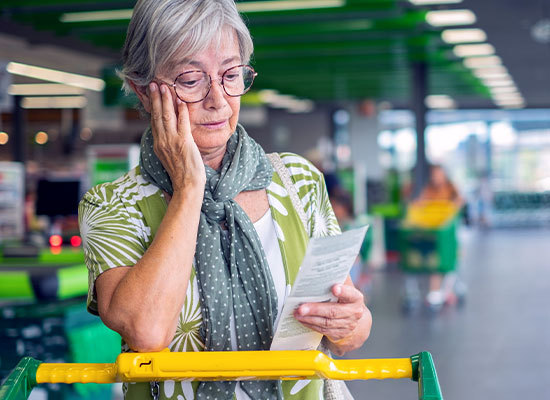 Inflation, the gradual increase in prices over time, can erode the purchasing power of your retirement income. To combat this, it is essential to incorporate strategies that account for the impact of inflation on your expenses and investments.
When planning for retirement, it is crucial to consider how inflation may affect your spending habits. As prices rise, the amount of money needed to maintain your desired standard of living will also increase.
One way to tackle this challenge is by estimating and accounting for potential future increases in expenses during retirement. This can include factors such as health care costs, housing expenses and other essential needs that tend to rise with inflation.
By factoring in these anticipated costs into your retirement budget, you can better ensure that you have sufficient funds to cover them as they increase over time. In addition to adjusting spending expectations, it's important to consider investment strategies that can help offset the impact of inflation on your savings.
Some retirees opt for investments with a higher potential return but also come with increased risks such as stocks or real estate investment trusts (REITs). These investment options have historically outperformed inflation rates over the long term.
However, keep in mind that investing always carries risks and should be done based on individual circumstances and risk tolerance. Another approach many retirees take in combating inflation is through annuities.
Annuities are financial products designed to provide a steady stream of income during retirement. With an annuity, you make regular payments or invest a lump sum upfront in exchange for guaranteed monthly payments over a specified period or even for life.
Some annuities offer features like cost-of-living adjustments (COLAs) which provide an additional benefit by increasing income payouts periodically based on changes in inflation rates. By incorporating careful planning regarding both spending habits and investment choices into your retirement strategy, you can better protect yourself against the impact of inflation.
A comprehensive approach that considers potential increases in expenses, diversified investment portfolios, and even annuities can help ensure that your retirement income remains robust and can withstand the rising cost of living. Remember, proactive planning is key to navigating the challenges posed by inflation and securing a financially stable retirement.